About Our Vending Machines
Introducing Delta 88's cutting-edge high-tech vending machines, where innovation meets convenience. These top-of-the-line machines redefine the vending experience with a range of advanced features. With temperature control, a multimedia touchscreen for advertising and customer interaction, and age verification through facial recognition, customers can enjoy a seamless and secure shopping experience. Emphasizing a VIP experience, these machines go beyond convenience, recognizing returning customers and offering point-based rewards for unlocking special deals. Step into the future of vending with Delta 88.
ID Verification Process
Welcome to Delta 88's high-tech vending machines featuring an efficient ID verification process. While it may seem confusing at first for first-time users, fear not! Once you familiarize yourself with the simple step-by-step process, obtaining your desired gummies becomes a breeze. Follow the easy instructions provided to seamlessly navigate through the ID verification process and unlock a world of delightful gummy options from our advanced vending machines.
Step 1
Make sure you have your phone, driver's license, and credit card ready.
Step 2
Using the vending machine's touch screen, browse and select a product of your choice by clicking on it with your fingers.
Step 3
Once you select your desired product, a green box will pop up with a QR code for you to scan. Scan the QR code and open the link.
Step 4
The Intellicheck website will pop up. You will follow the steps on the screen to complete the ID verification process. The first step is to scan the back of your ID card. Make sure you are in a well-lit area and that you center the red crosshairs on your ID's barcode. Note: Allow Intellicheck.com to use your camera.
Step 5
Follow the instructions to scan the front of your ID. Make sure you are in a well-lit area and center your ID inside the rectangular brackets. Note: Agree to the Terms and Conditions.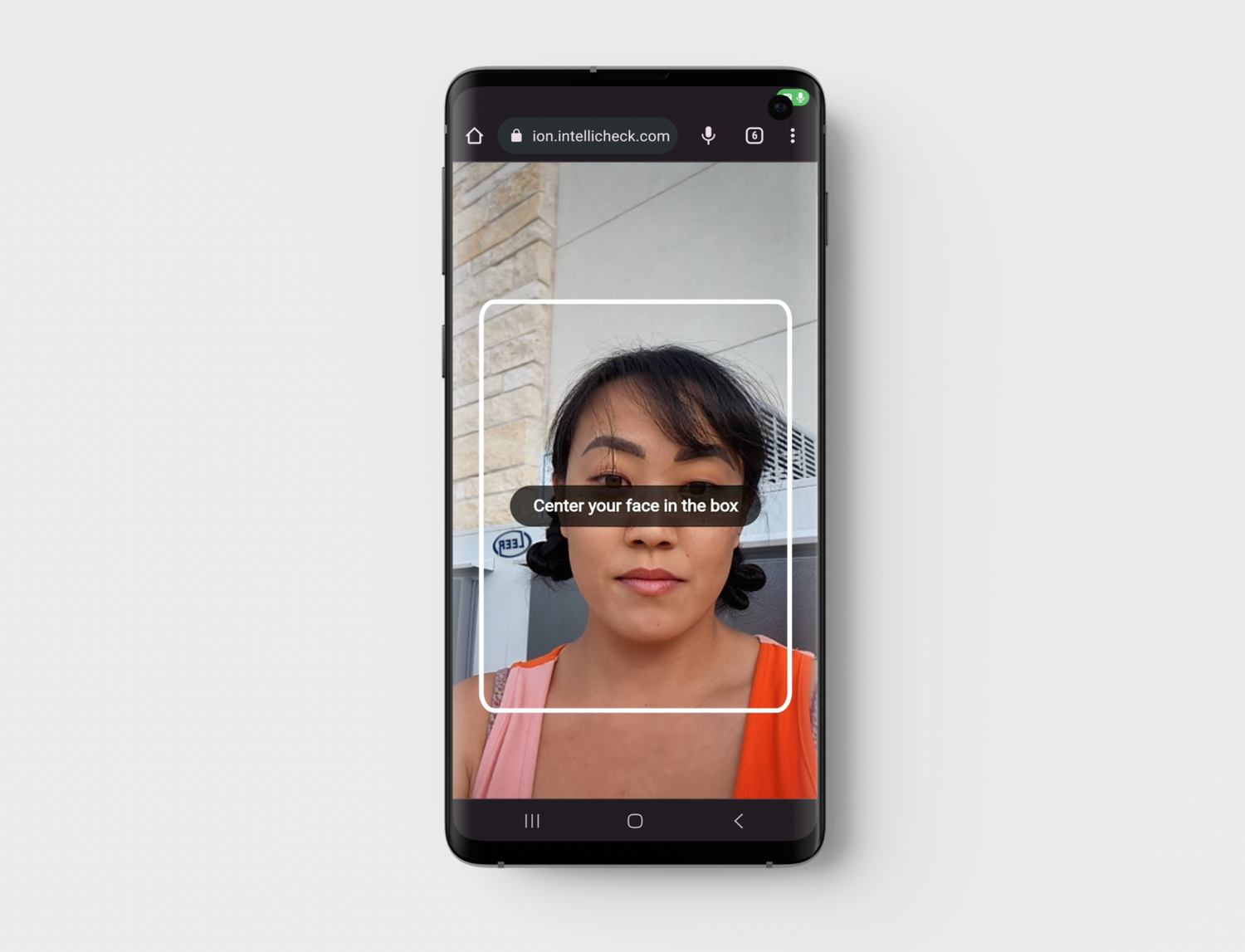 Step 6
Follow the instructions through live facial recognition detection. Make sure you are in a well-lit area, center your face in the box, smile, and stop smiling when it tells you to. If done successfully, it will tell you "Facial Scan Complete" and you can return back to the vending machine.
Step 7
After receiving verification of completion from Intellicheck, the vending machine screen will activate a pop-up to ask you to scan your card. You will also hear the yellow Nayax card reader saying "please scan your card." Scan, insert, or swipe your credit card on the yellow card reader.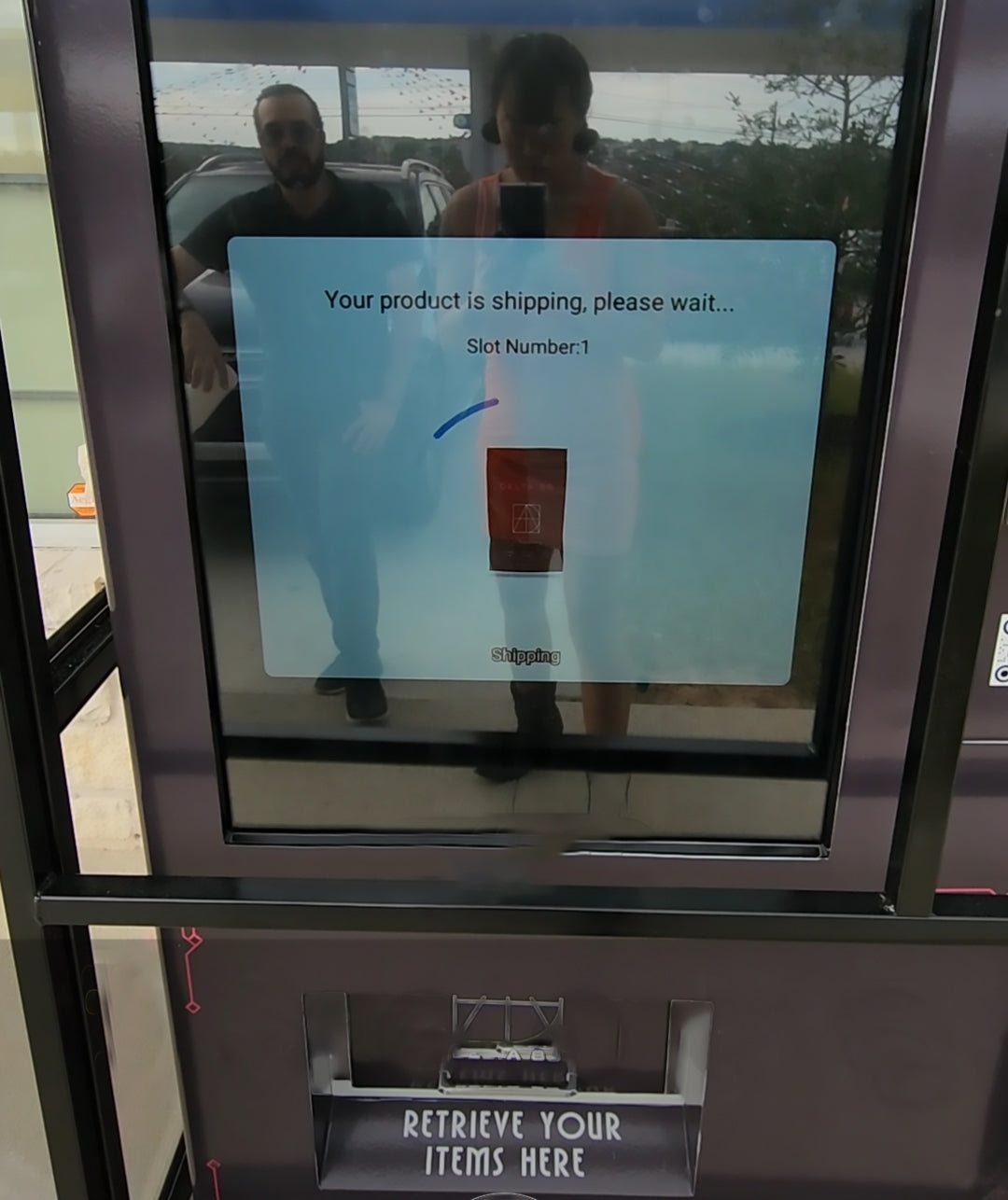 Step 8
Wait for your gummies to dispense. Open the extraction door at the bottom and enjoy your gummies!
Contact Support
If you are still having trouble with the Vending Machine ID verification process, please call (512)522-9281 and someone will walk you through it. We are always striving to provide the best VIP customer experience and would love to hear from you so we can continually improve.
You can also fill out our contact form if you'd like to provide feedback on your experience. Please clearly state which location you had trouble with. We will send you a discount code to purchase our gummies online for your help in helping us streamline the process.
Interested in Leasing a Vending Machine?
If you are interested in placing one of our amazing vending machines at any one of your businesses, you can earn a percentage of the gross sales of each machine. Please contact vendingmachines@uvending.vip to speak to a sales representative or visit uVending.vip and fill out the contact form.